The Intelligent Orthodontic R&D Engineering Center co-built by LargeV Instrument Corp., Ltd. and Beijing Stomatological Hospital, Capital Medical University was established on the afternoon of April 4, 2023. Yuxing Bai, president of the hospital,Yajie Wang,deputy general manager of LargeV, and many industry experts witness this historic moment .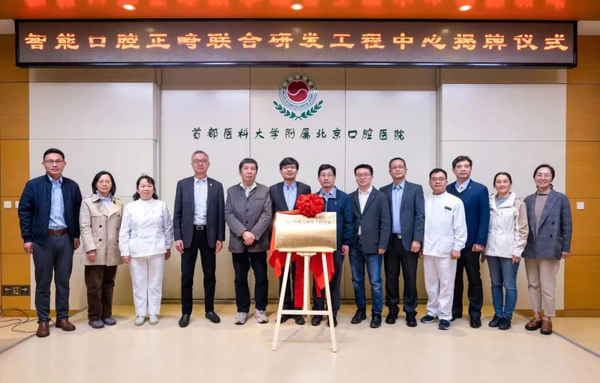 ▲ Photo of Participants
Based on the concept of "digital medical + orthodontic", two leading organizations have been cooperated in deep aspects.The orthodontic data management platform- FusionOne jointly developed by the two parties has been putted into clinical use with massive positive feeedback from dentists, and great achievements have been made in model measurement and analysis, invisible orthodontics and other related aspects.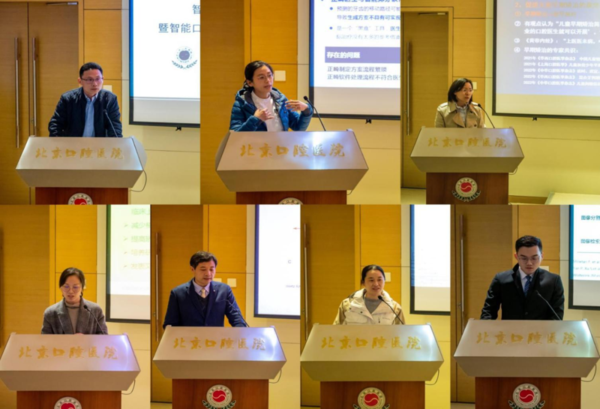 ▲ Photo of Project Introduction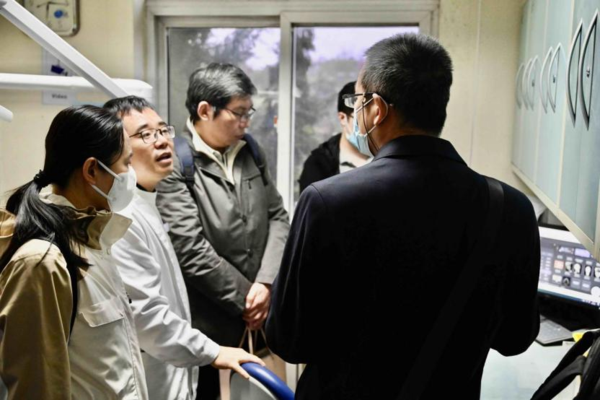 ▲Photo of Visit
After the establishment ceremony, dentists experts, 7 project teams from Beijing Stomatological Hospital, Peking University Third Hospital and other units, had participated a seminar for application of FusionOne in the whole process of digital orthodontic treatment. Unanimous praise from experts bubbled up. It's boost our confidence that pairing LargeV leading techology with state-of-the -art hospital experences is the best way for Orthodontics teatment
Introduction of
LargeV Orthodontics
LargeV Orthodontics is an independent brand of LargeV Instrument Corp., Ltd. focusing on the field of digital orthodontics. It commits to using artificial intelligence, big data, intelligent manufacturing and other advanced technologies to solve the clinical difficulties of orthodontics, and provides doctors and patients with efficient, convenient and comfortable digital orthodontic solutions and products.
Introduction of
Beijing Stomatological Hospital & School of Stomatology
Capital Medical University
Beijing Stomatological Hospital, Capital Medical University, was established in 1945. It is considered as one of the best specialized hospitals at the national level (3-A, the top grade in national hospital classification system) because of its integration of medical treatment, teaching and research.Its building area covers 28,659 square meters, and deal on average with 2,000 outpatients daily.