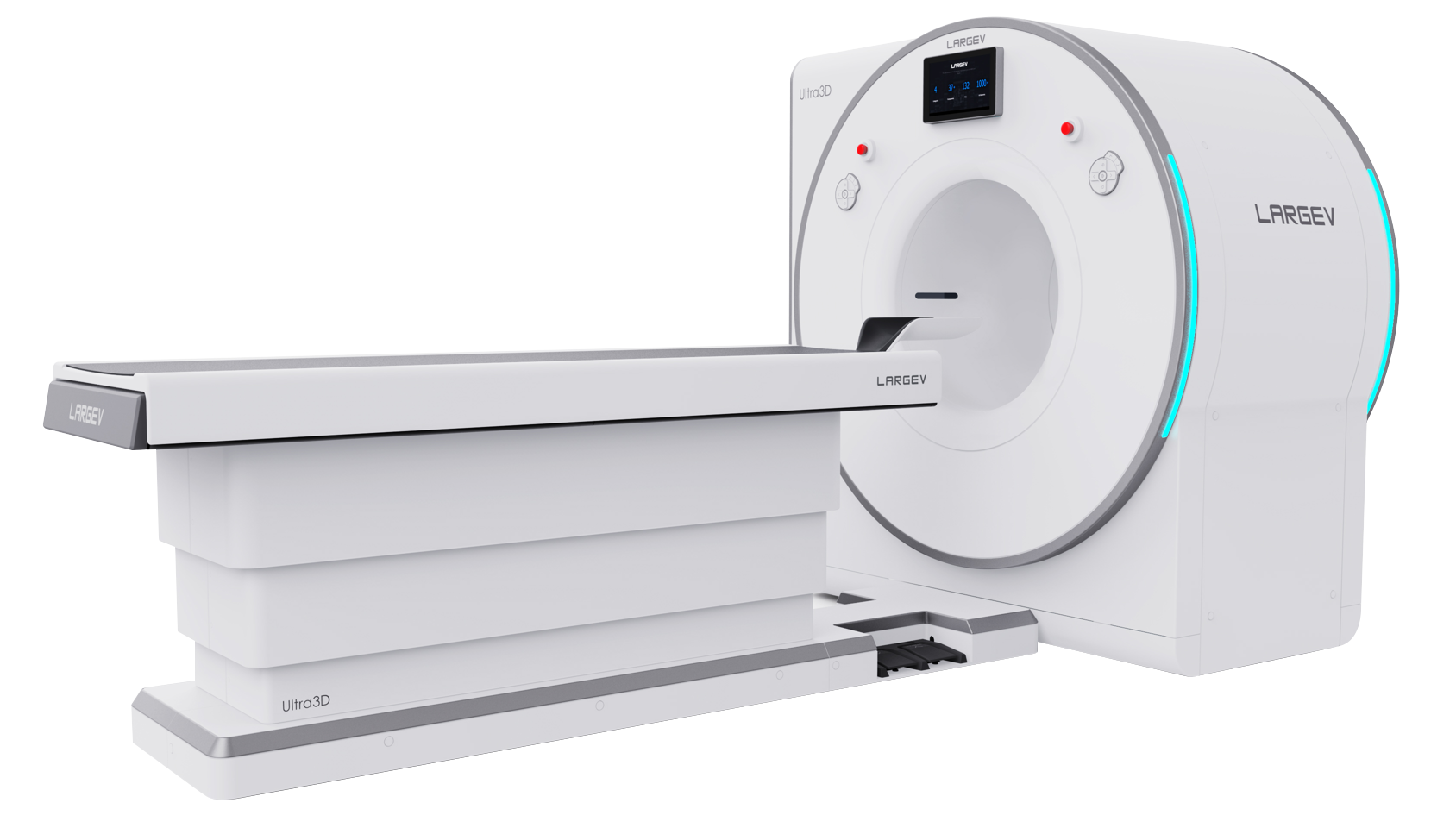 Ultra3D dual-source ENT CBCT, an innovative product that independently developed by LargeV, passed the special review procedure of innovative medical devices and obtained Registeration Certificate from Medical Device of the People's Republic of China on July 19th .
Ultra3D was composed of ultra-wide-angle imaging system, microscope imaging system, operator console etc., which can be wildly used in X-ray inspection of ENT,stomatology, maxillofacial surgery.
Urtra3D uses the dual-ray generator & dual-detector design to contribute a dual-system with ultra-wide-angle imaging and microscope imaging. The ultra-wide-angle imaging system can provide high resolution imagines for ENT,stomatology, maxillofacial surgery. Microscope imaging system upgrades the image resolution from millimeter range to ten-micron, which depending on 0.25 small focus and high power X-ray tube, as well as "STARRY SKY"detector. It can be used for inspection of the fine structures in middle ear and inner ear.